Advertise on Infamous Musician
Want to advertise on Infamous Musician?
Check out the information below for more details and use the contact form to get in touch:
Background on Infamous Musician
I started Infamous Musician in 2015 as part of a class project during my years in college at RIT. Since then, it's grown into a deep resource for musicians providing relatable tips, tutorials, and reviews.
My personal mission is to grow this blog and establish it as a great, well-known resource for musicians. That's why I put a tremendous amount of effort and time into my content to create the most epic and helpful content I can. You can expect that I will continue to do this and focus on growing this blog's readership.
A few topics include:
Home Recording
Dialing in Amp Tone
Drum Programming
Gear Reviews
Musician Marketing Tips
DIY Tutorials
Traffic & Demographics
The blog currently receives over 10,000 visits/month and has an email list size of 1,200 subscribers (at the time of writing this in the first week of July 2017).

The audience is 77% male and the largest age group is 25 to 34: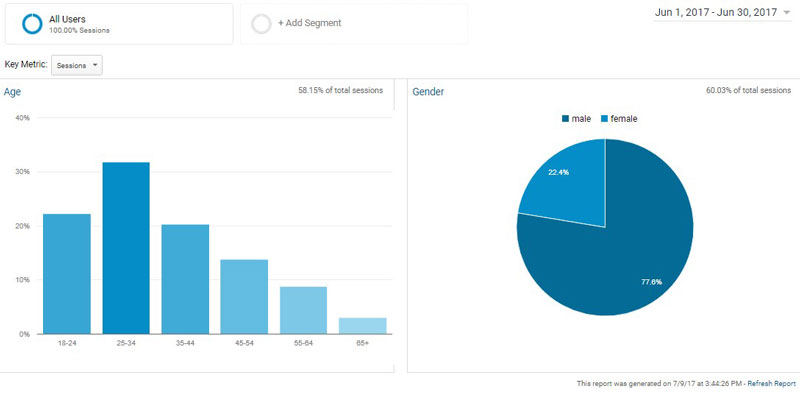 Visitors have the following interests: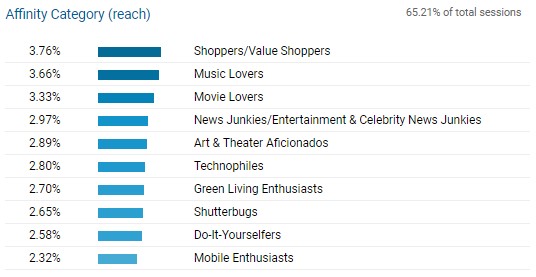 Keyword Rankings
The following are a few keywords phrases that this site ranks and attracts searchers for (according to Ahrefs as of July 2017):
Home Studio Ideas | Position: 2
Cheap Home Recording Studio | Position: 4
How to Setup a Home Recording Studio for Cheap | Positon: 6
Used Music Gear | Position: 13
Ad Placement and Sizes
Currently, ad placement is offered in two places on the site, in-line on blog posts after a few paragraphs and in the site sidebar area.

In-line ads are generally responsive but I'm also flexible with sizes here. There is only one in-line ad per post/page that appears after a few paragraphs.The sidebar
The sidebar ad ranges from 300 x 300 to 370 x 370. 370 pixels wide is preferred as it fills up the sidebar area. There are currently 1 to 3 ads positions in the sidebar area.
Advertisement and Partnership Opportunities
If you're interested in advertising on Infamous Musician or have an idea for a gear review/sponsored post, get in touch using the form below and we'll go from there. Thanks!