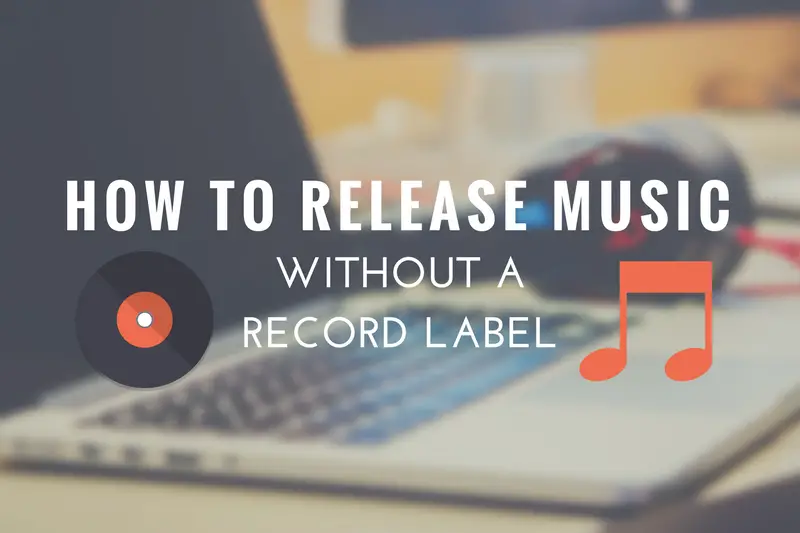 20 Jun

How to Release Music Without a Record Label

Recent years have seen radical changes within the music industry. There are more independent artists than ever before breaking into the mainstream without the support of a major label. This new generation of unsigned talent is releasing and promoting their music independently, taking their career into their own hands.

How did this independent music revolution happen? And how can a typical unsigned artist get their music into the world's biggest online music stores? That's where independent music distributors can help.
An intro to independent music distributors
Independent music distributors have made it easier than ever for unsigned bands, solo artists and producers to start selling their music to the masses, and earning royalties from the most popular music platforms.
Music distributors act as a mediator between you and the major stores. You can simply sign up and upload your tracks for a small fee. Once you've done this, you can get music on Spotify, iTunes, Apple Music, Tidal and many other stores.
Sounds simple, right? It certainly is. But there are a few things to think about before you start releasing your tracks independently.
Get a Great Recording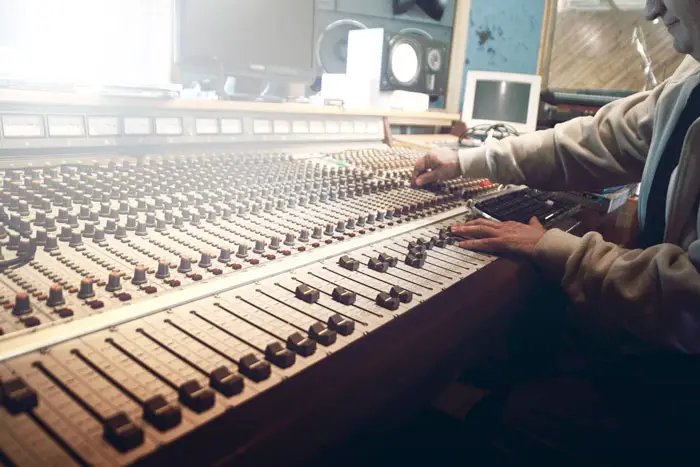 Regardless of how awesome your song is, you need to get a high-quality, professionally-produced recording in mp3 or WAV format. You generally have two option when it comes to recording, mixing and mastering your music.
If you're lucky enough to be (or know) an experienced producer, and have access to production software and microphones, recording your track at home is an easy and more cost-effective way to get your music ready to release. However, this is only really a viable option if you have a relatively simple setup, for example, if you're an acoustic singer-songwriter.
Alternatively, if you're in a three, four, or five-piece band, or you don't know much about music production, it's worth heading to the studio. If you have a reasonable budget to work with, you should find a local producer and get your music recorded professionally. Remember, you get what you pay for in the studio, so might have to shell out a little more to guarantee your finished track sounds great.
Create Your Album Artwork
Every single, EP or album you release will need some eye-catching album artwork to go with it. Album art is an important but often overlooked part of releasing new music. Remember, it's the first impression you give to a prospective fan, and can be big factor for listeners deciding whether to hit play on your latest track.
Your artwork will need to be a minimum of 2400 x 2400 pixels in size. Make sure you don't include too much text on it either, other than the song and artist name, as it may be rejected by the stores. It'll also needs to represent you well as an artist, so try not to rush it. A fantastic album cover can help you truly stand out in a crowded industry.
Find a distributor
Once you have your track and artwork ready, you'll need to find an independent music distributor, sometimes referred to as a music aggregator. There are a few different distributors to choose from, each with different prices and structure.
First, you should make sure your distributor is offering a fair deal on your royalties. Some distributors will only release your tracks in return for a slice of your royalty payments, which, depending on the way they work, could be up to 15% of your earnings. There are also distributors that will let you keep 100% of everything you make, so shop around.
The best distributors will also give you the option to add sales-boosting tools like pre-release, worldwide chart registration and more to your release. These services can help to give your sales total a boost, and make your track eligible to enter the official charts across the globe.
Now you know what to look for from your potential distributor, let's discuss release strategy.
Plan Your Release Strategy
A carefully-planned and effective release strategy is essential for unsigned bands and artists who want make sure their latest track sells and racks up streams online.
You can't just put a song out there and hope for the best. You ideally want to start planning your release around 6 to 8 weeks in advance of the date it's due to drop.
In a perfect world, you'd have the budget to hire a PR exec to help you get press and a radio plugger to get your tracks on the airwaves, but the vast majority of independent musicians don't have the capital to make this happen. If you're strapped for cash, however, there's plenty you can do to give your release a boost.
First of all, raise your social media game. Platforms like Facebook, Twitter and Instagram offer an easy (and free) way to promote your upcoming release. Post interesting content regularly, engage with your current followers and invite new people to like your pages.
You can also do some DIY PR. Build an electronic press kit, put together a great press release that really sells your latest track and the story of your music career, and start getting in touch with the bloggers and media outlets that would be most likely to write about you.
Create hype around your music, get out there and play as many gigs as possible and make people take notice.
Get Started Now
If your music is ready to release and you want to get started right now, Ditto Music is one of the world's leading independent music distributors. Just sign up, upload your latest tracks and see where your music can take you.
This has been a guest post by Ditto Music, an easy to use service for listing your music digitally.