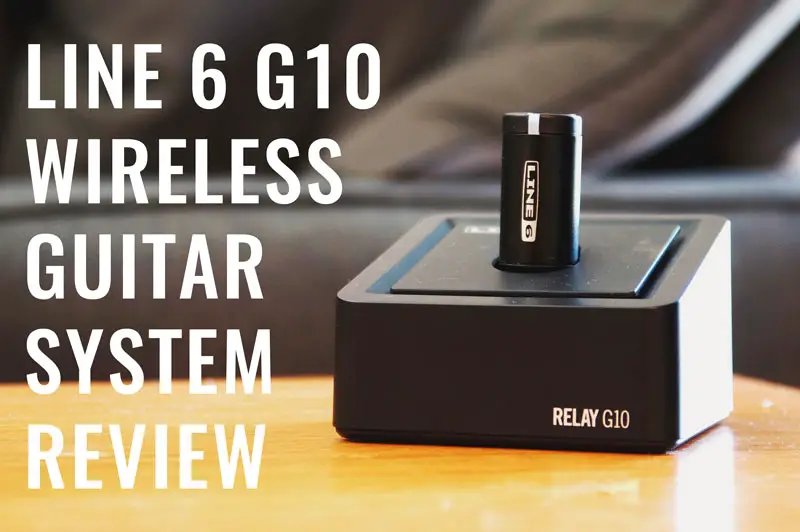 29 Aug

Line 6 G10 Wireless Guitar System Review (with Audio Samples)

So I've been playing with in-ear monitors for some time now, and I recently made the switch to a much better wireless in-ear monitor system than the one I had been using. So I've been fairly happy with that as it allows me freedom to move around and hear my guitar (and the overall mix) clearly.

But, I had still been using a guitar cable which limited my mobility. So getting a wireless guitar system was still on my list of things to get to go completely wireless and have complete freedom to move anywhere I wanted (not getting tangled or tripped up by cables would be a plus too).

After looking at some different wireless guitar systems, Line 6 was courteous enough to send me their new G10 Wireless Guitar System to test out and review.

I've had the unit a few weeks now so I wanted to put out a full review on the G10 to help you guys decided whether or not it's right for you.

In this review, I cover the unboxing of the G10, its build quality and features, how it works, and lastly, how it sounds in comparison to a traditional guitar cable. Iny my reviews, I always give an unbiased look at the gear I'm reviewing and cover the pros and cons of the unit.

So with that said, let's take a look at the G10:
Unboxing the G10 Wireless Guitar System
As always, I've included some pics of the unboxing of the G10 for those of you who like to see what you're getting: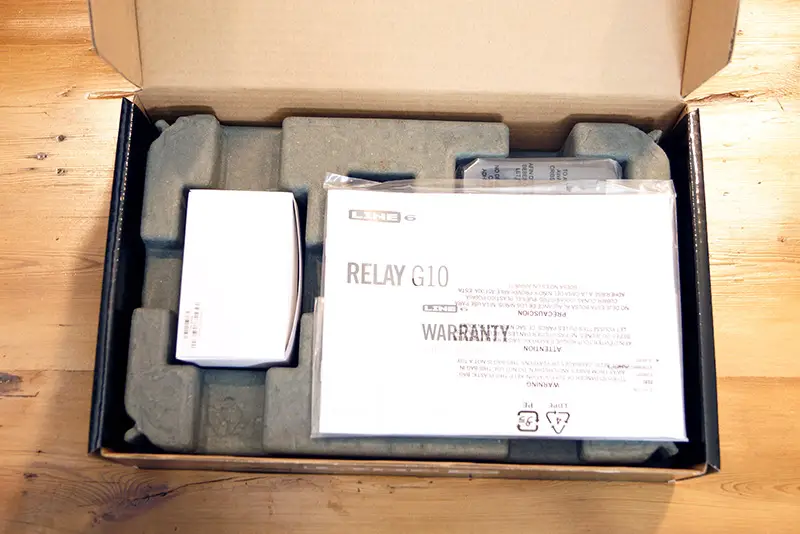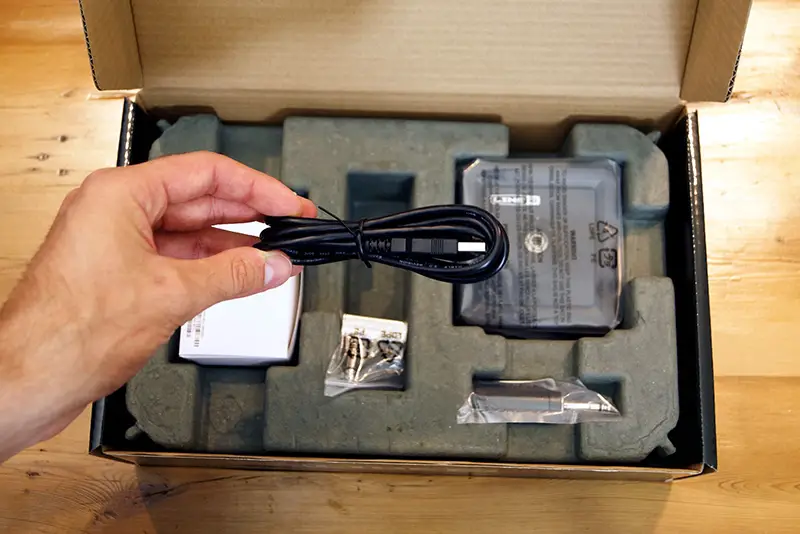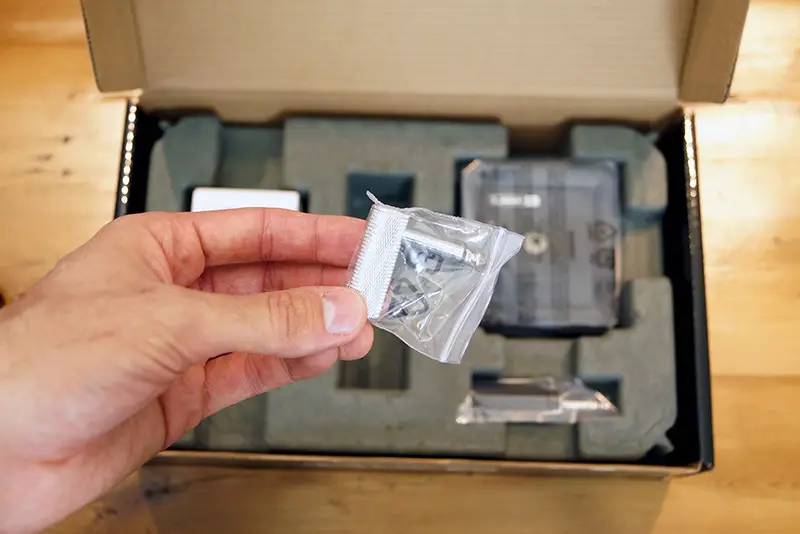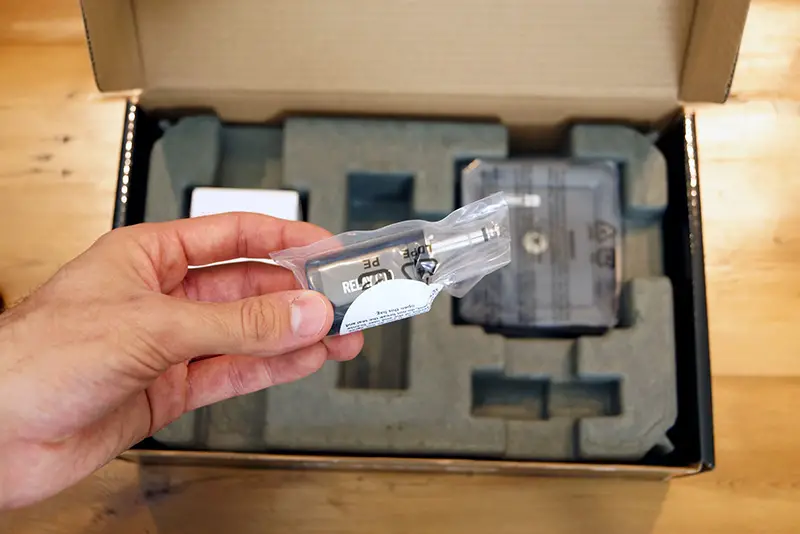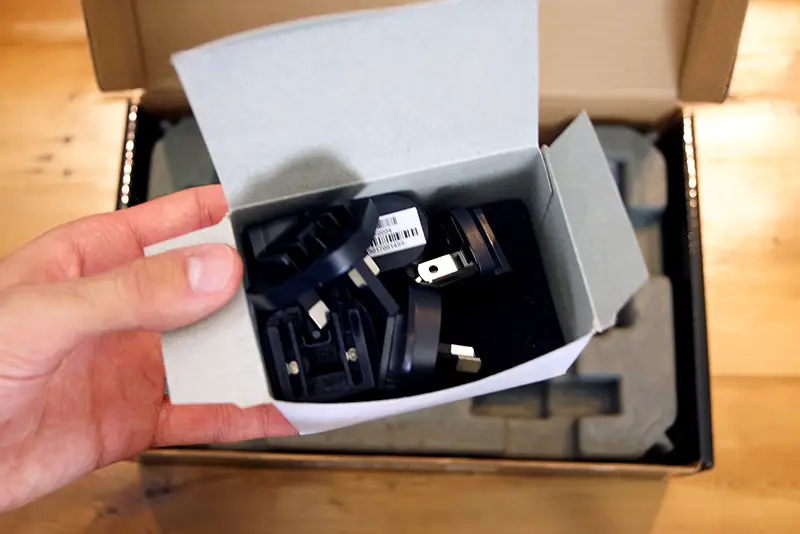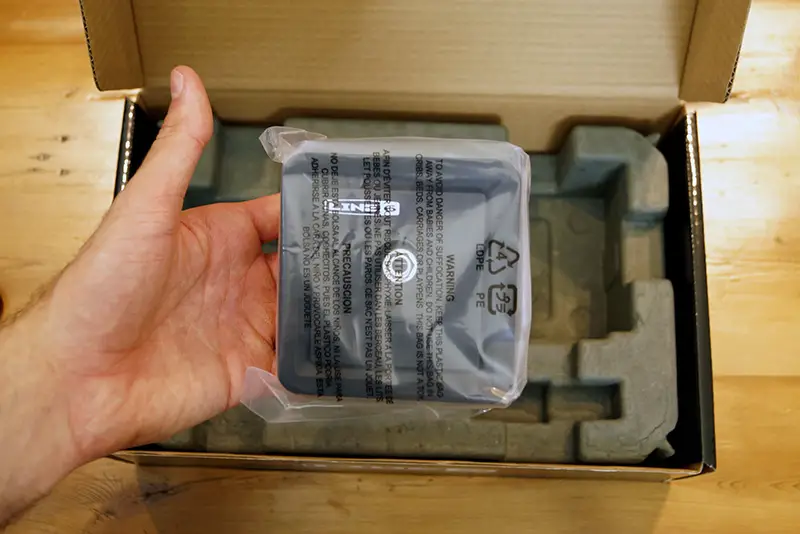 Build Quality & Features of the G10
Now, let's take a look at the quality, features, and functionality of the G10.
The G10 receiver and transmitter bodies are both made from plastic but overall feel like they're constructed fairly well. There are no loose fitting parts and since the receiver plugs straight into the guitar body, there's no receiver pack that needs to be clipped to your belt, guitar strap, etc (which is a common point of failure in the Line 6 G30 as the receiver pack clip would often break).
But, that's not an issue on the G10 and there doesn't seem like there will be any obvious points of failure. Only time will tell :).
Like I mentioned, the G10 receiver plugs straight into your guitar's input, and essentially, just hangs there: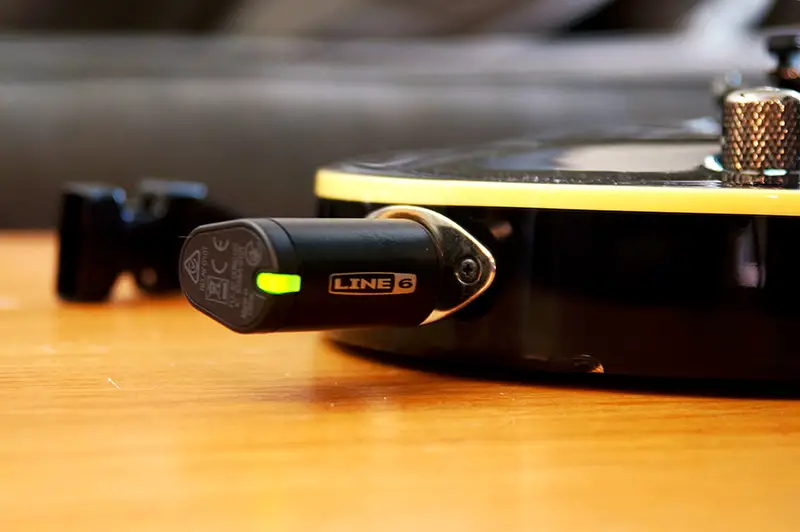 I like this design a lot because it's so simple and you don't need to plug a short cable into the guitar and then into a receiver pack that you would attach to your guitar strap or belt. This setup is much cleaner. I also think it provides a bit better mobility.
When connecting or disconnecting the receiver, there's a small button on the receiver plug that keeps the receiver from making a popping noise (which often happens when you plug or unplug a guitar cable):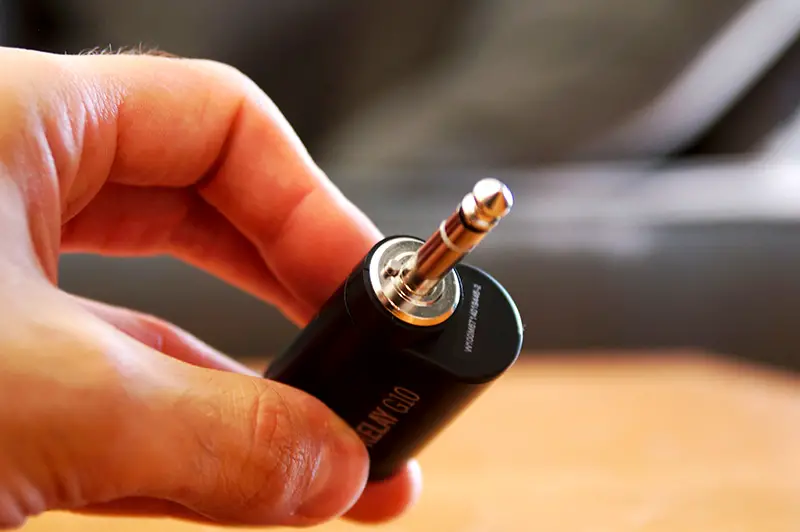 This is a nice feature especially if you use multiple guitars when playing live. You can just unplug the receiver and plug it into your other guitar when switching and there will be no popping or clicking like there is with traditional guitar cables.
The transmitter is about the size of a guitar pedal at about 4″ long x 4″ wide. This makes it great if you want to throw it on your guitar pedalboard.
The transmitter has a simple setup with a 1/4″ jack on top of the unit that allows you to plug the receiver in for charging: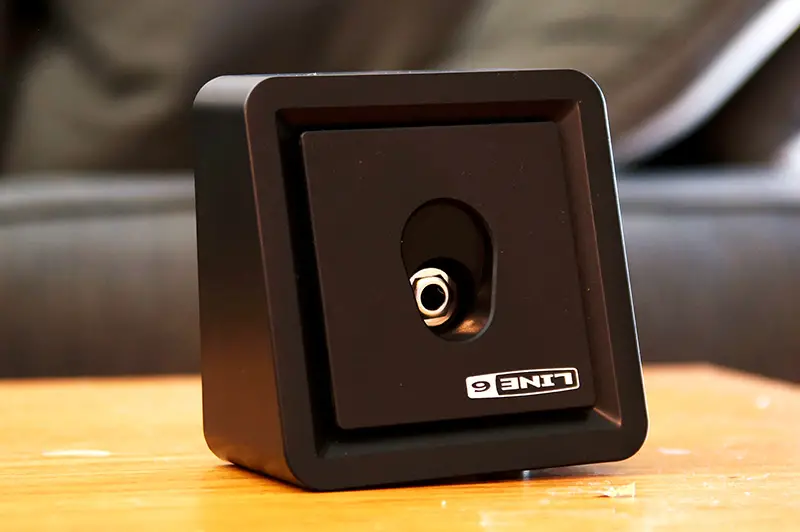 When the receiver is plugged into the transmitter, the receiver's LED will blink green when charging and illuminate continuously when fully charged. When you have the receiver plugged into your guitar, the transmitter will blink red when there is only 30 minutes left of battery life.
Since the receiver is rechargeable (via a lithium-ion battery), this means if the receiver is about to die at a show, you'll need to swap out for a standard guitar cable. There's no option to change out the battery as there is in wireless systems that use standard AA or AAA batteries. While the rechargeable battery is convenient, this could be an issue if you forget to charge the receiver.
You can purchase additional receivers for the G10, but those run for $99 each.
On the back of the transmitter, there are two outputs:
There is one XLR output and one 1/4″ output. Both can be used at the same time. For instance, the XLR output could be sent to a mixer and the 1/4″ output would go to your pedalboard or your amp's input. On the back, there's also a USB power input which can be powered with a micro USB cable (the same one that most Android phones are powered with).
The transmitter can be powered via a USB connection into a computer. But, when I tested this, I had added static and hiss in my audio signal, so I probably wouldn't recommend it. When using the wall adapter, the signal was clean.
The wall adapter comes with different plugs for outlets in different countries: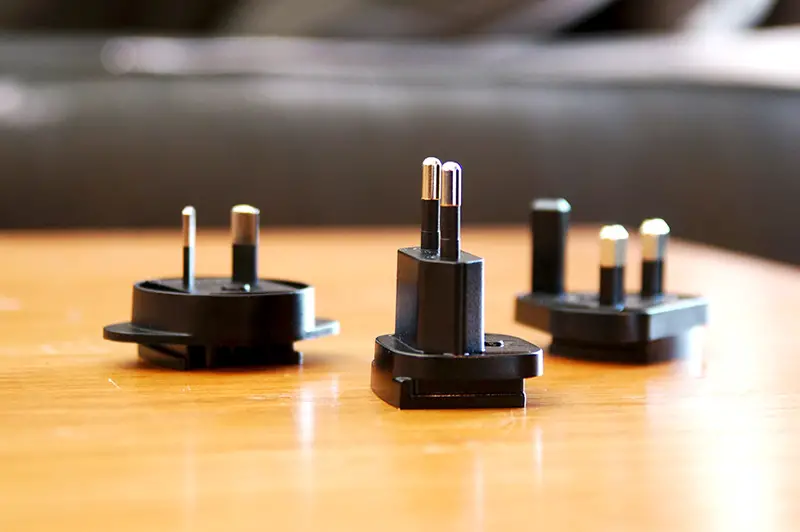 These can be removed or added to the wall adapter: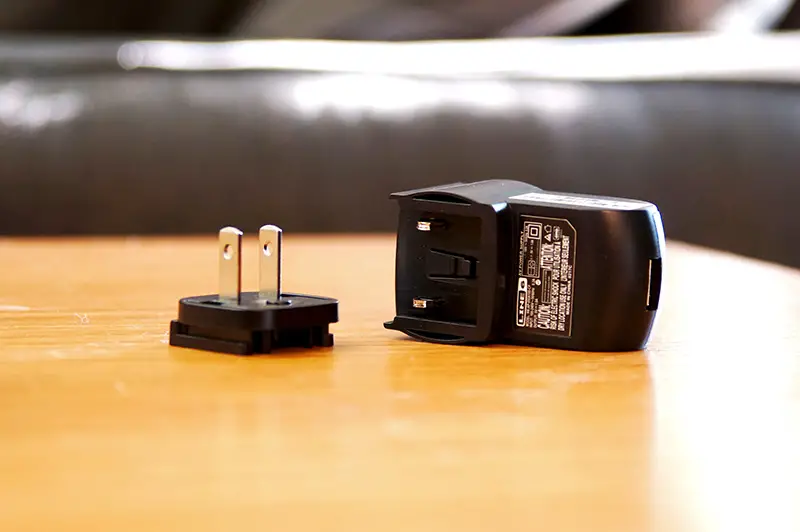 Lastly, the G10 comes with a 1/4″ right angle adapter: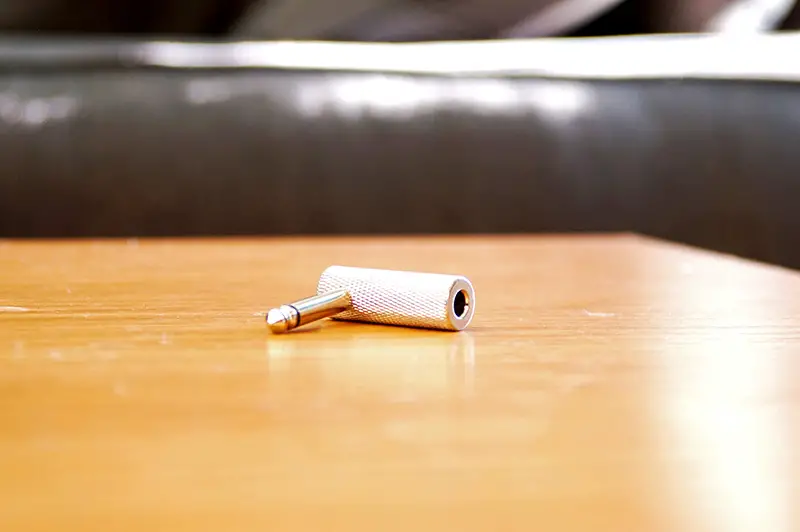 I found this to be useful for adding a right angle connection the back of the transmitter to make it easier to position on my pedalboard.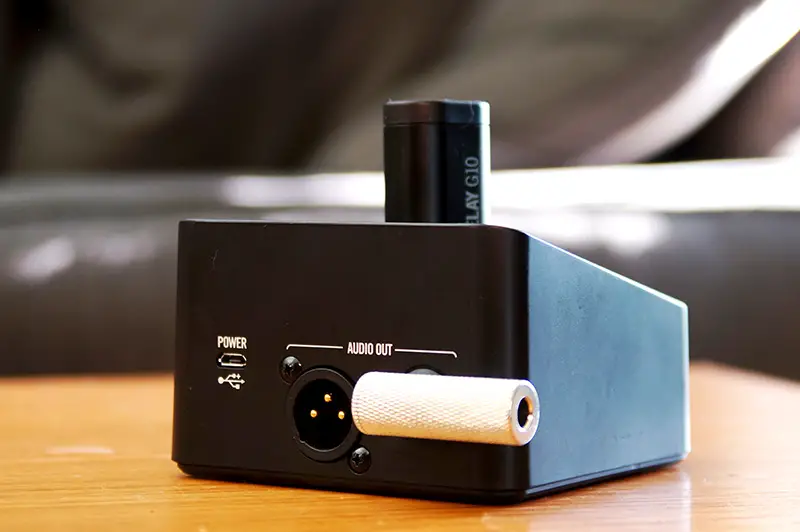 How Does the G10 Work & Sound?
So how does the G10 stack up? I've tested the unit at practice and tested its range in my apartment. In both situations, the unit has worked fine and I haven't experienced any dropouts even at about 40 ft. away from the unit.
It's rated at a 50 ft. range which I believe is more than enough for most guitarists playing small to medium sized venues.
To compare the sound of the G10, I recorded my guitar clean straight into my audio interface. I did multiple takes with a guitar cable and others recorded through the G10 system. Below, you can take a listen to those samples and judge for yourself:
Conclusion: Final Say on the G10 Wireless Guitar System
Overall, I can honestly say that I like the G10. While some areas could be better (for instance, a metal body for the transmitter might be nice), I love the simple approach.
The fact that the receiver just plugs into the guitar and stays there, is great. There's no need for a short cable lead into a receiver pack that needs to be attached to your guitar strap or to your belt (as is the case with most other guitar systems). This makes the setup much cleaner and I believe, provides for better mobility.
Time will tell if the automatic frequency detection will work well in larger venues with multiple wireless units being used. However, using the G10 at practice with other band members using wireless guitar systems and wireless in-ear monitor systems has worked just fine. I haven't experienced any dropouts to date.
Since the transmitter and receiver are made mostly of plastic, I'll also be curious to see how the unit stands up over time (as I've only had it for a few weeks). But, I don't see any glaring issues that might come up and as long as I don't abuse the system (it will stay packed up in my pedalboard case), I don't foresee anything happening there.
Anyways, I think if you need a simple wireless guitar system that is relatively affordable (at $180), the Line 6 G10 will work out just fine for you, especially if you're only playing small to medium sized venues.
Well, that's all I have for you in this review. Be sure to let me know what you thought in the comments below. Also, feel free to leave any questions you have. I'll do my best to answer them and help you make an informed decision before buying this unit. Thanks for reading!