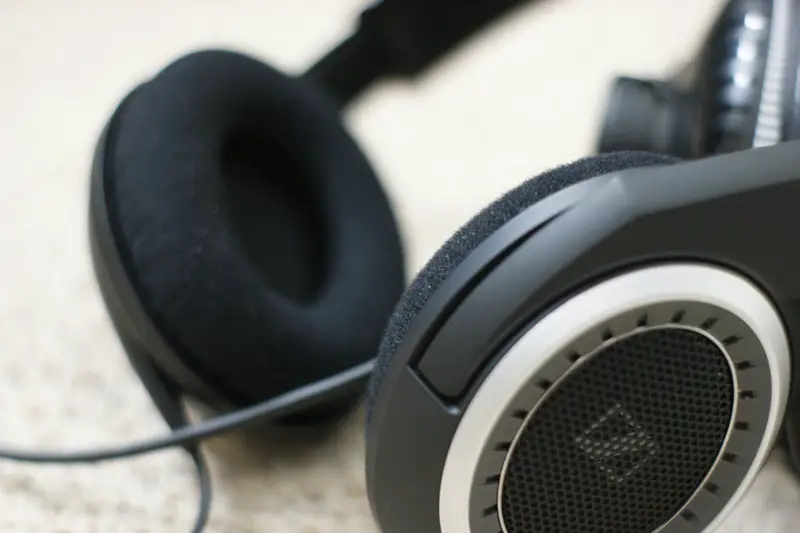 11 Apr

Sennheiser HD 439 Headphones Review

The Sennheiser HD 439 are closed back, over-the-ear headphones made for comfortable listening and extended listening periods. These headphones go for about $60 and I bought them for work as a replacement for my cheap $10 Sony headphones. I've had these headphones for about two months now and listen to music with them for at least 4-5 hours a day. I'm writing an in depth review of the Sennheiser HD 439 headphones to give you a better representation of what you're getting when you pick up a pair of these headphones. How they sound, how they fit, and how they feel. Let's get to it…
How Do They Sound?
First let me start off with saying I'm no audiophile or headphone critic. So judge my opinion here accordingly. However, I will say I have a fairly good ear and I am an avid home recording enthusiast, which will hopefully help me in giving you a true overview of the HD 439's sound. I'll give a subjective review of their sound and then I'll compare them to the other over-the-ear headphones I have which are the Sennheiser HD 201s and CAD Mh210s
The Sennheiser HD 439s have a clear and full sound. I can hear every instrument clearly and the way it was meant to be heard. The 439s have a solid bass response that pumps and is not too muddy. I've had these headphones for two months now and have been satisfied with their sound.
The Sennheiser HD 201s, which are a lower cost pair of headphones in the HD series, don't seem to have as much of the full sound that the 439s have. They lack a lot of the bass response that the 439s have leaving you to hear mostly the midrange to higher frequencies. The 201s don't fit on as snugly as the 439s, so that could contribute to the lack of fullness. The 201s are not as clear and are a bit muddy when compared to the 439s.
The CAD Mh210s have, I think, the clearest sound of them all. However, they are not meant to be a consumer pair of headphones and are meant more for recording. Thus, they fit very tightly around the ears making them uncomfortable for long listening periods. They do sound very full and fill out the spectrum nicely. They feel a bit louder when I put them on as compared to the 439s even though the audio level was left the same.
How Do They Fit?
The Sennheiser HD 439 Headphones have a different kind of fit to them as the headband has an odd shape to it. It's angled which makes it sit differently on your head compared to the other over-the-ear headphones I have. This results in the headphones sitting a bit more forward on top of my head than the others. It takes some getting use to.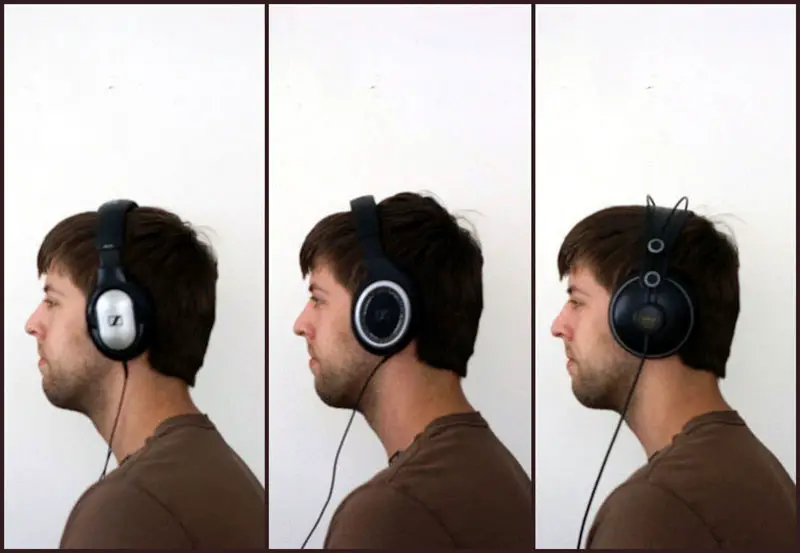 The ear cups are also fairly small for over-the-ear headphones. The Sennheiser HD201 headphones have a much larger headphone ear cup compared to the HD 439s. The CAD Mh210 headphones also have a larger ear cup. The HD 439s just fit around my ears and the headband has to be in the ideal position (slightly forward on my head) to feel like they fit best. This is definitely a negative for me but I am able to live with it. If you have large ears or would like a little more wiggle room on your headphones, then I would go with a different pair.
As far as tightness on the head, they fit fairly comfortably. Not too tight, not too lose.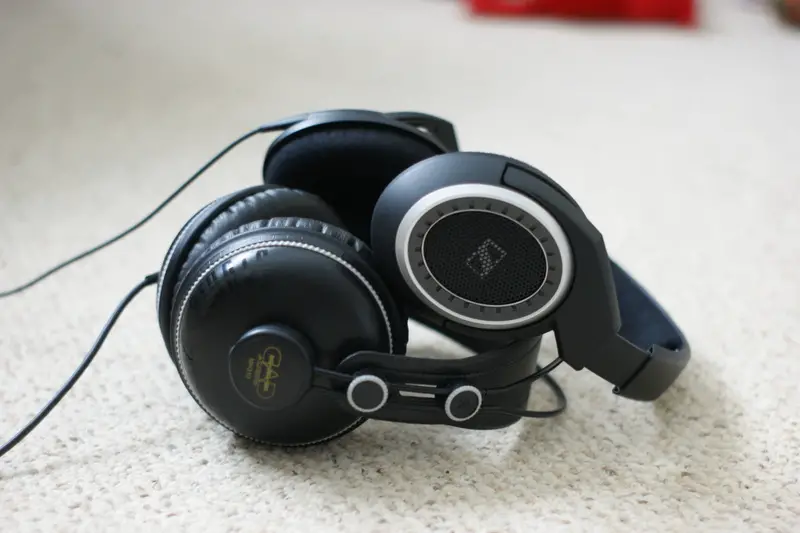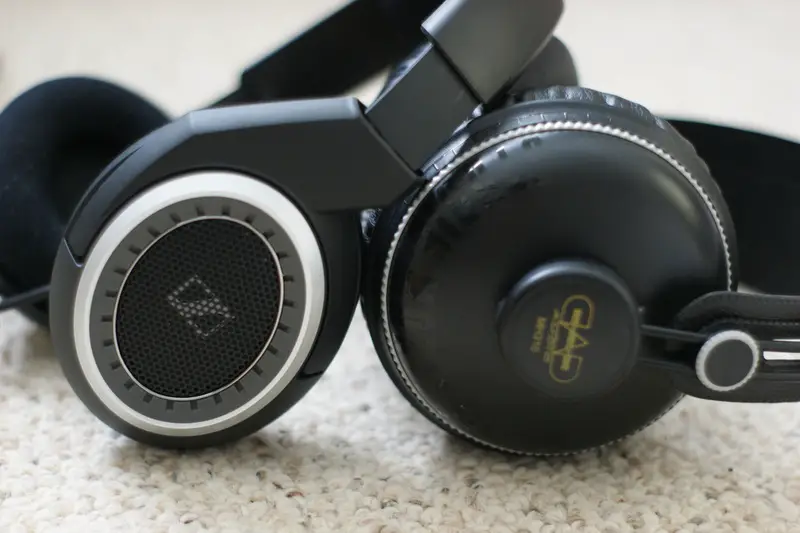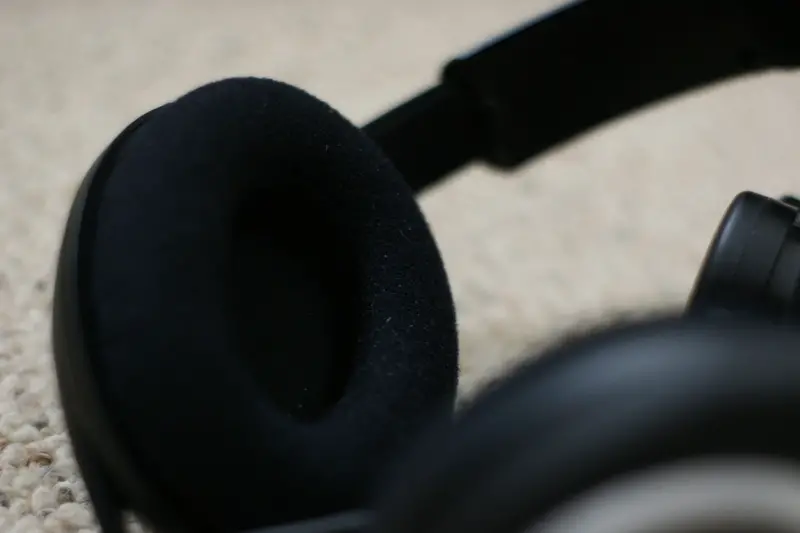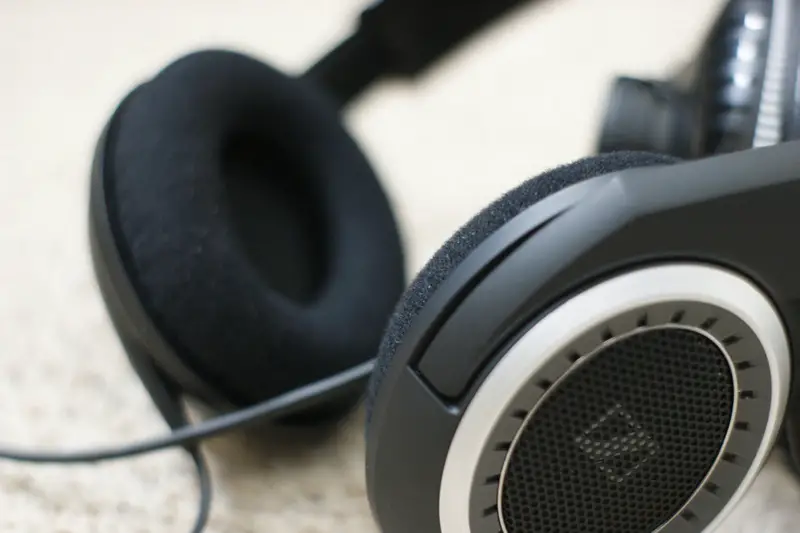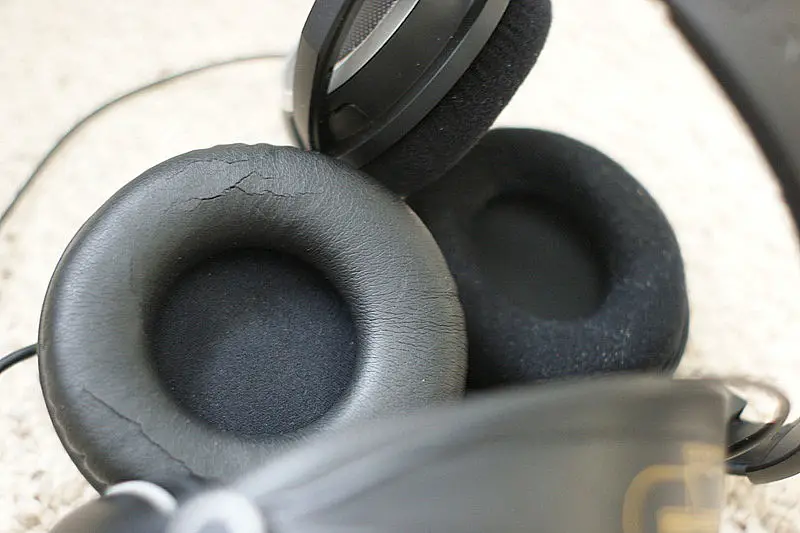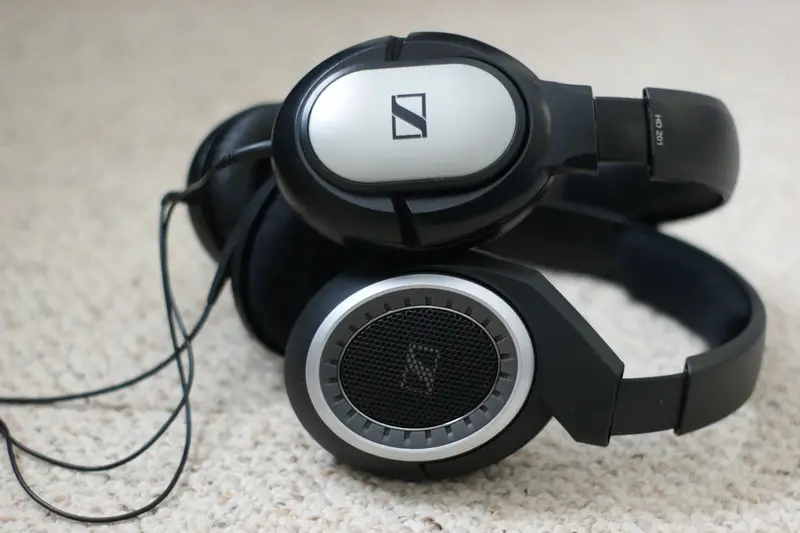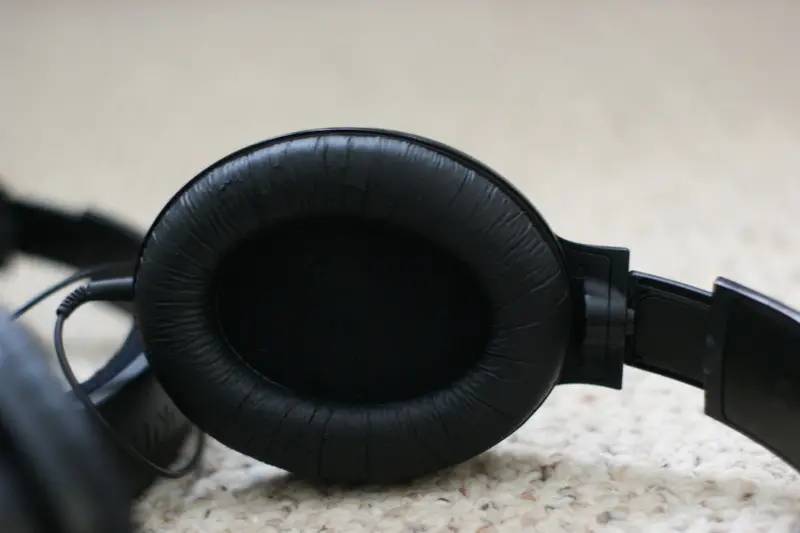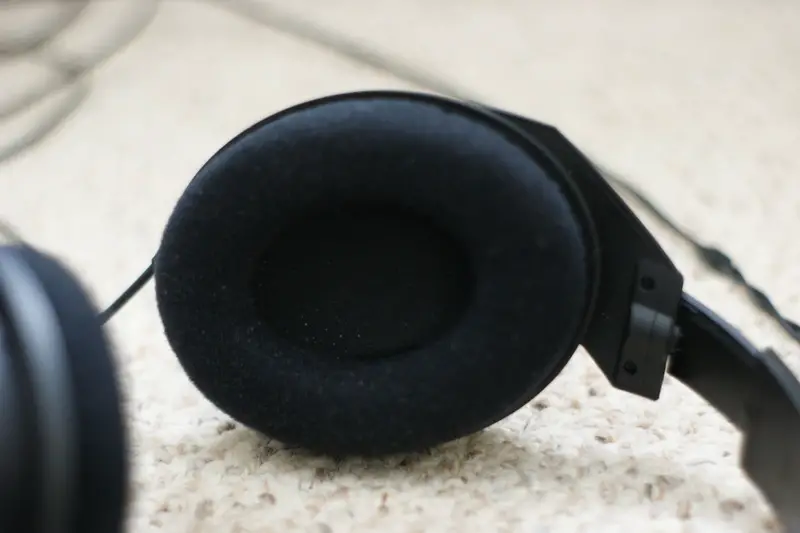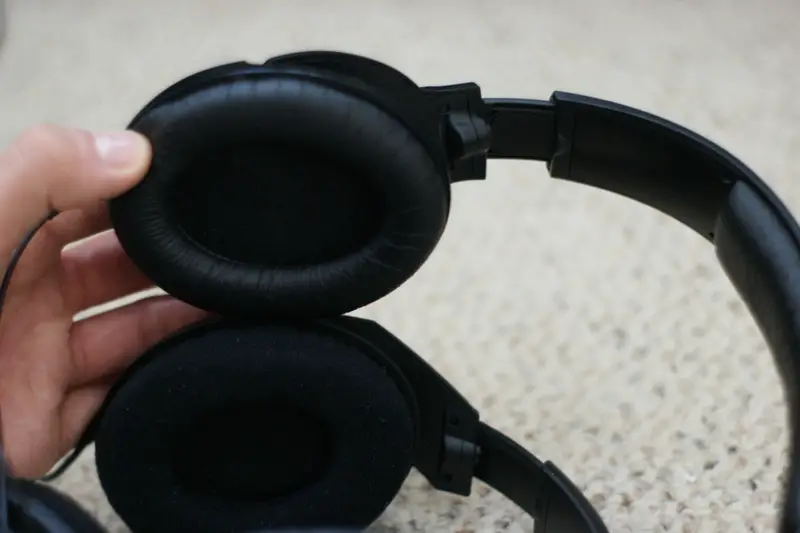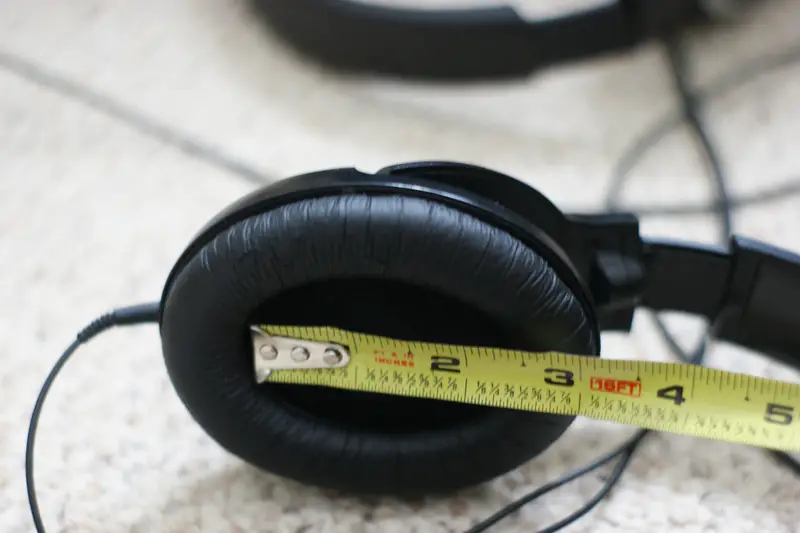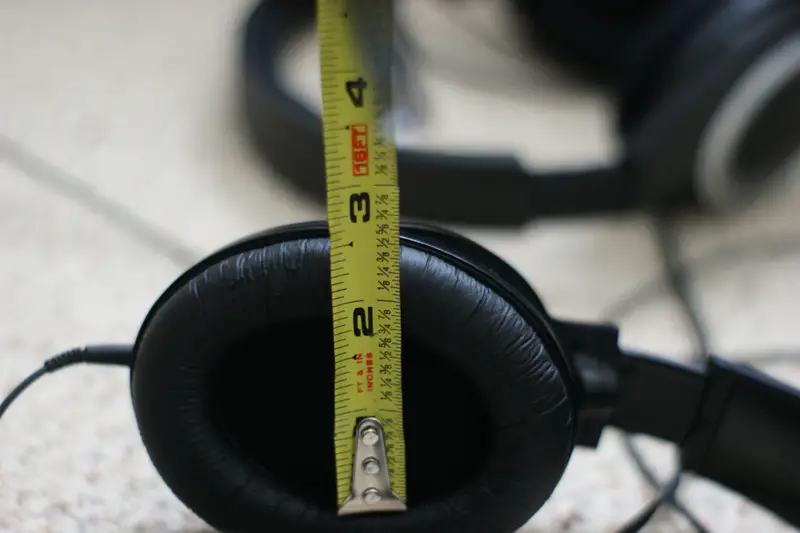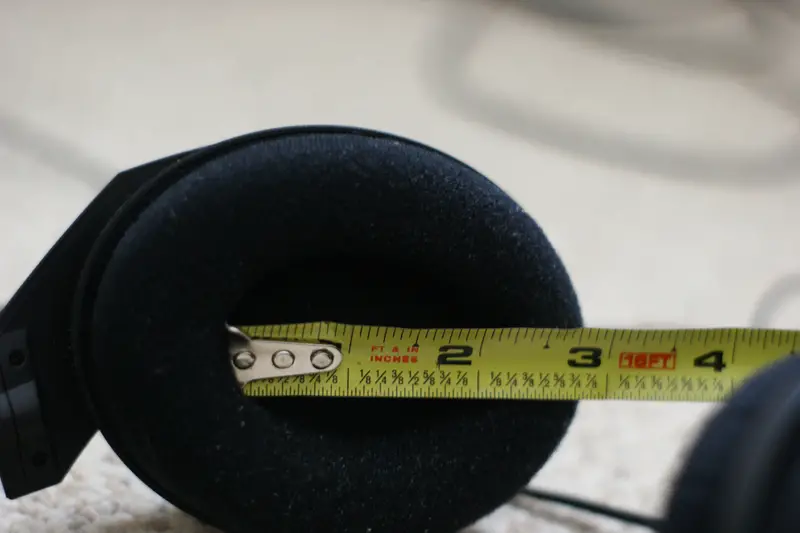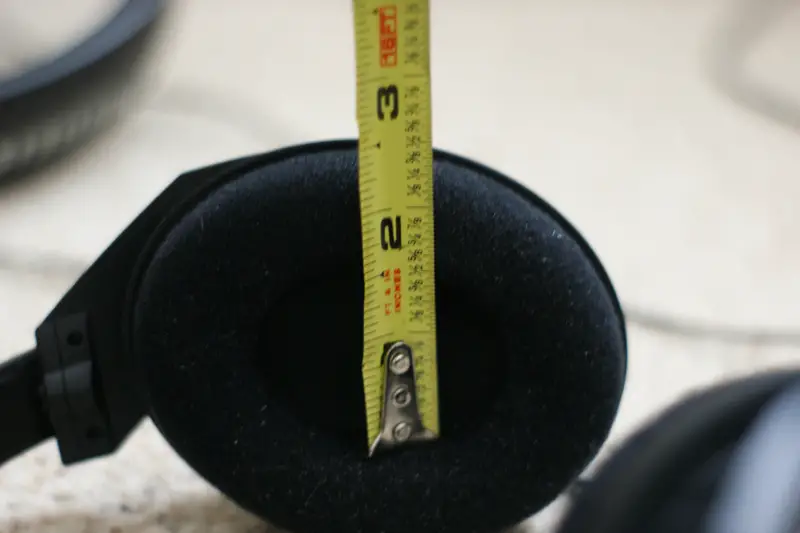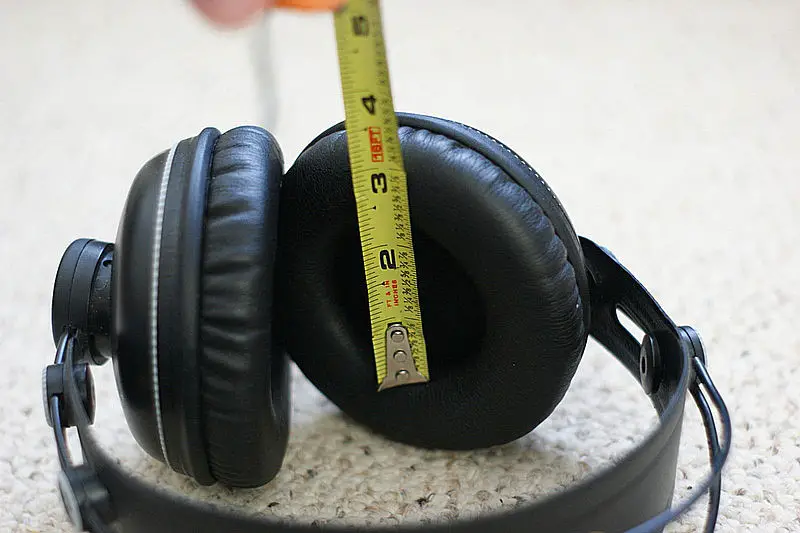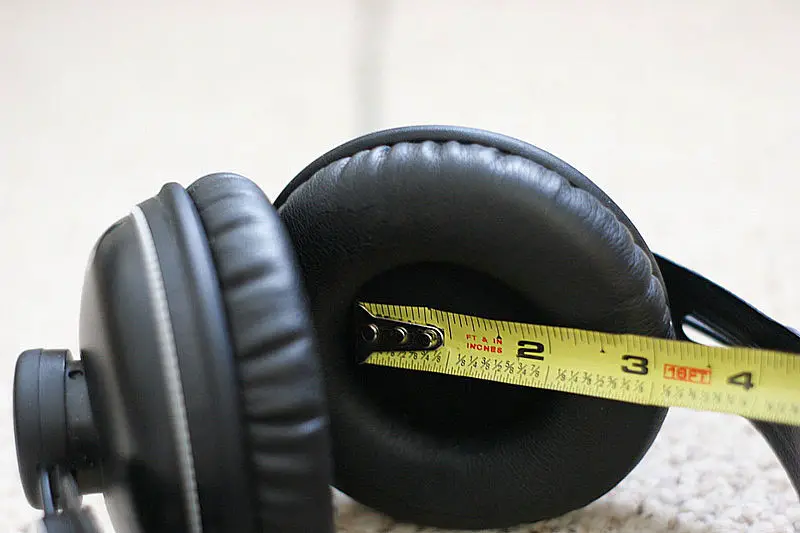 How Do They Feel?
Of course, a big distinguishing feature of these headphones are the cloth ear pads and headband padding. I must say I do like the cloth padding. It feels very comfy on my head and ears. I work in a warm office so they can get kind of hot but I think that would happen with leather padding too. My office is just really hot. They're pretty comfortable to wear for a few hours in a row.
Conclusion (Final Verdict)
Overall, I like the sound of the Sennheiser HD 439s and have been happy with them thus far. I would have appreciated a bit larger ear cups but that's something I can live with. I really like the cloth ear pads which make them comfortable for long listening periods. I listen to music 4-5 hours a day with these and have been fairly satisfied.
I hope this review will be helpful to you in making a decision and if you have any questions, please don't hesitate to leave a comment below, and I'll be more than happy to help you out.
Finally, if you're on the fence about these headphones, I would recommend checking out this closed-back headphones guide by Gearank. The article covers a few more over-the-ear, closed-back headphones options that I would also take a look at before making a purchase.