Along with piano and guitar, the violin is one of the most versatile and commonly played instruments in the world. It has an iconic look and sound, but there is far more variation than many people realize.
In fact, there are eight different sizes of violin, as well as eight types. Since it is such a popular instrument, there are many custom designs and sub-types, so we will only cover the eight main violin types.
In this article, we will cover these contrasting violin types and sizes, as well as several amazing purchasing options you need to consider.
The Components Of A Violin
Before we dive into different variations of the violin, it is important to know the instrument's basic components and layout to better understand the differences between the respective violin types and sizes.
Credit: Hello Music Theory
The Body
As seen above, the violin's body is constructed of wood and can be divided into three sections: the upper bout, the waist or C-bout, and the lower bout. The F-holes are slits in the hollow body to allow the sound to resonate, and are located in between the waist and lower bout.
The waist is narrow to allow the bow to easily reach the strings during play. The upper bout secures the fingerboard to the violin's body.
The lower bout is the widest part of the instruments and contains several other major components: the bridge, chinrest, tailpiece and fine tuners. The chinrest is aptly named as you will rest your chin on this part, pinning it against your left shoulder as you play.
The tailpiece is a segment of wood attached to the lower bout to secure the strings and hold the fine tuners, which are knobs on the tailpiece to make micro-adjustments too small for the larger tuning pegs.
The bridge is a piece of wood that rests on a violin's waist that has several purposes. Mainly, the bridge vibrates during play and passes the vibration down inside the hollow wood to resonate the sound. Additionally, the bridge angles the strings to fit your style of play.
A flatter bridge will make playing multiple strings at once easier, but also make playing individual strings more challenging. The bridge you use will depend on your playstyle.
Neck And Fingerboard
A violin's neck is the part that you will support with your left hand while you play, sliding your hand up and down the neck to reach different notes on the fingerboard. The neck is typically a piece of maple fixed to the body and a curved piece of wood on the back of the body called a saddle.
The fingerboard is typically built from ebony or rosewood and is a smooth, dark piece of wood that the four strings lay over. Just like a guitar, you will press and hold down the strings in different areas to play notes, only without the frets.
The Peg Box
With a stylish curl of wood, we have the peg box. Most violins will contain an ornamental swirling design at the top of the peg box, but this is strictly aesthetic and affects the instrument's sound in no way. The "eye of the scroll" lies in the middle of the wooden swirl.
The four tuning pegs are where you attach your strings and tune them by tightening the pegs. These are heavier and less precise than the fine tuners at the bottom, so it is important to use both sets of tuners to make sure your violin's intonation is spot on.
The nut is a tiny piece of wood or plastic that sets the instrument's action, or how high the strings are raised above the fingerboard. The grooves in the nut also hold the strings in place. Just like strings, a nut will wear down over time and need to be replaced, which you can easily do yourself.
The Violin's Different Sizes
With different stages of age and physical size, it makes sense for there to be several different violin sizes. In fact, there are eight of them. Below is a chart from one of our previous articles that goes in-depth on all the violin sizes.

As you can see, 4/4 is the standard, full-sized violin that most professional players use. If you are a violinist with smaller hands, then perhaps a ¾ or ⅞ size would suit you better. Generally, the other sizes are for children and will correspond to a student's age.
The Different Types Of Violin
There are countless variations to the violin's design. Some alternatives are highly popular, while others are individually customized. We will take a look at the eight most common violin types and what their purposes are.
1. The Modern Violin (also called the Classical Violin)
The type of violin used in our components chart above, the classical or modern violin is by far the most played version of the instrument. They are purely acoustic, with only its hollow body used for resonation, and features the signature scroll atop the peg box.
This is the kind of violin most students and new learners will learn to play first, most likely at a smaller size than the full-length 4/4.
2. The Baroque Violin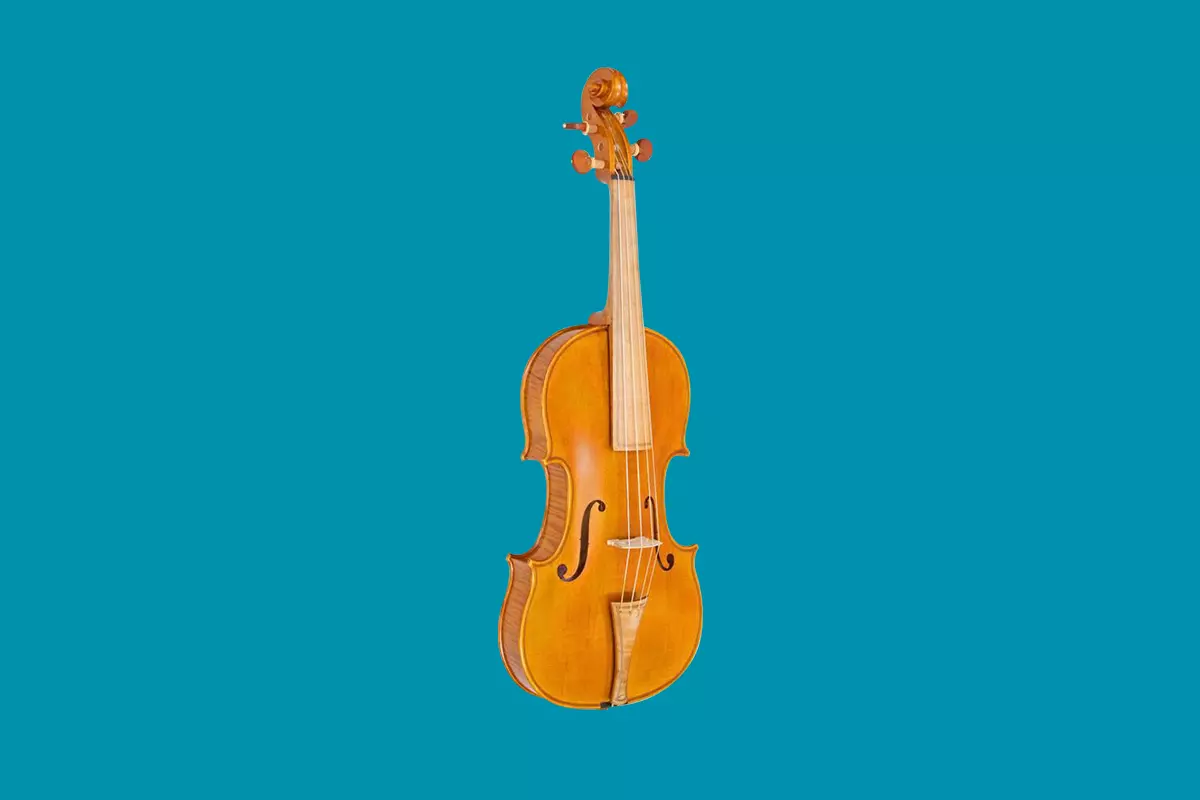 With many similarities to the modern violin, the baroque model is older and less-used, but still played often. The main differences are the lack of a chin rest and a flatter fingerboard. Baroque bows are shaped differently as well, curving outwards drastically compared to modern bows. Additionally, baroque bows are tuned down and have a lower frequency range than their classical counterparts.
3. The Acoustic-Electric Violin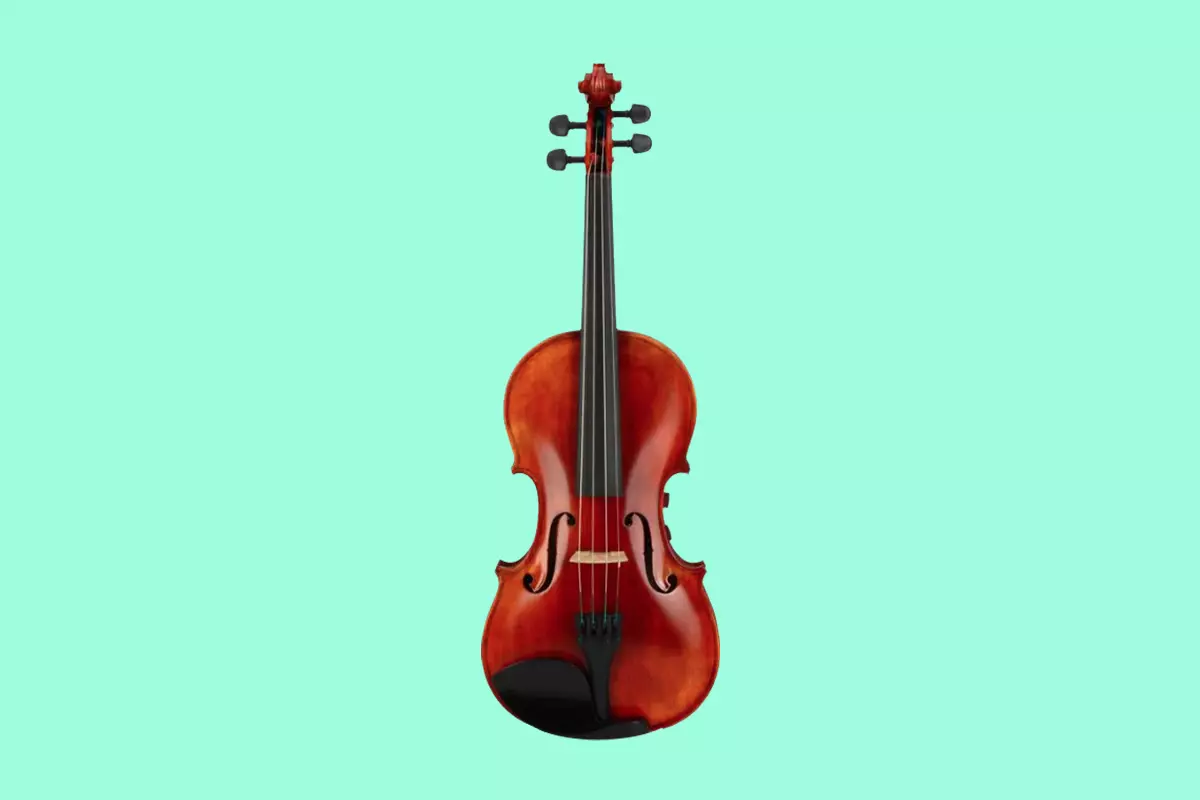 Acoustic-electric violins are identical to modern violins in every aspect, except for the electronic pickups they contain. You can see the knobs on the violin's waist in the image above, as these are typically volume and tone knobs to adjust your sound while playing through an amplifier.
It still functions perfectly as an acoustic violin, but if you want to play through an amplifier for volume or effect reasons, as well as for recording, then an acoustic-electric violin is best for you.
4. The Electric Violin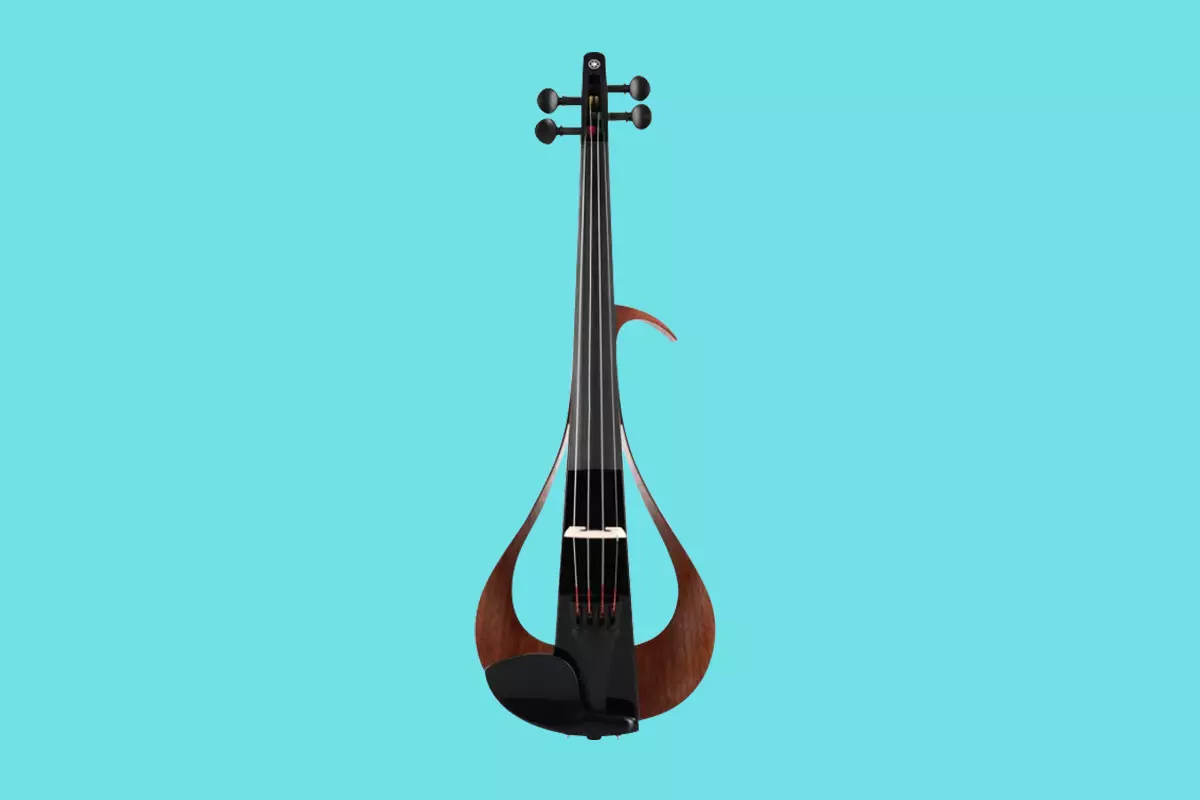 While the acoustic-electric violin still had a hollow wood body for resonation, an electric violin does not and will need to be plugged in to achieve any meaningful volume during play. Electric violins are minimal, portable and cheaper alternatives to acoustic violins. Many players own both classical and electric violins.
5. Silent Violins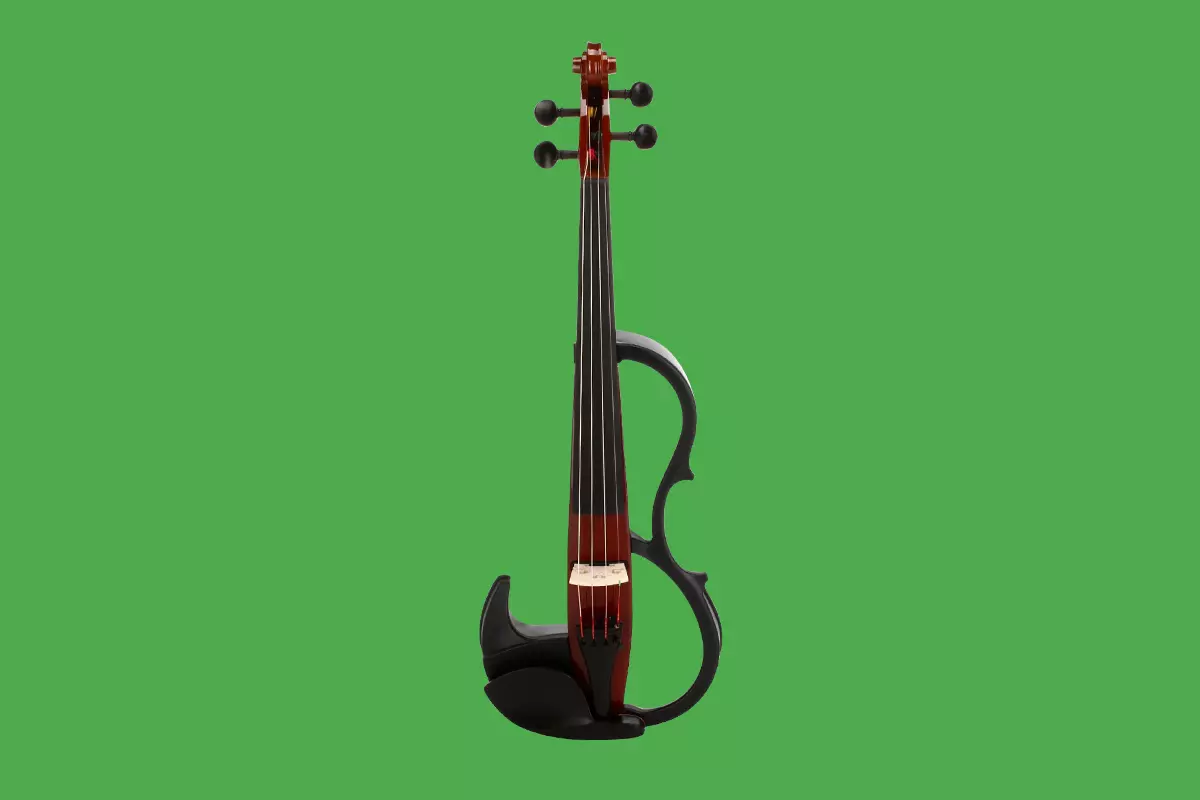 Silent violins are practically identical to electric violins. The only difference is that the built-in preamp and pickups are geared more towards playing with headphones. It still will sound great played through an amp, but silent violins are mainly purchased for practice.
6. Five-String Violin
With a rather self-explanatory name, the five-string violin features an additional fifth string. This string is lower, and is typically tuned to E5, greatly increasing your range and allowing you to cover or double-up on viola and certain cello parts as well.
7. The Hardingfele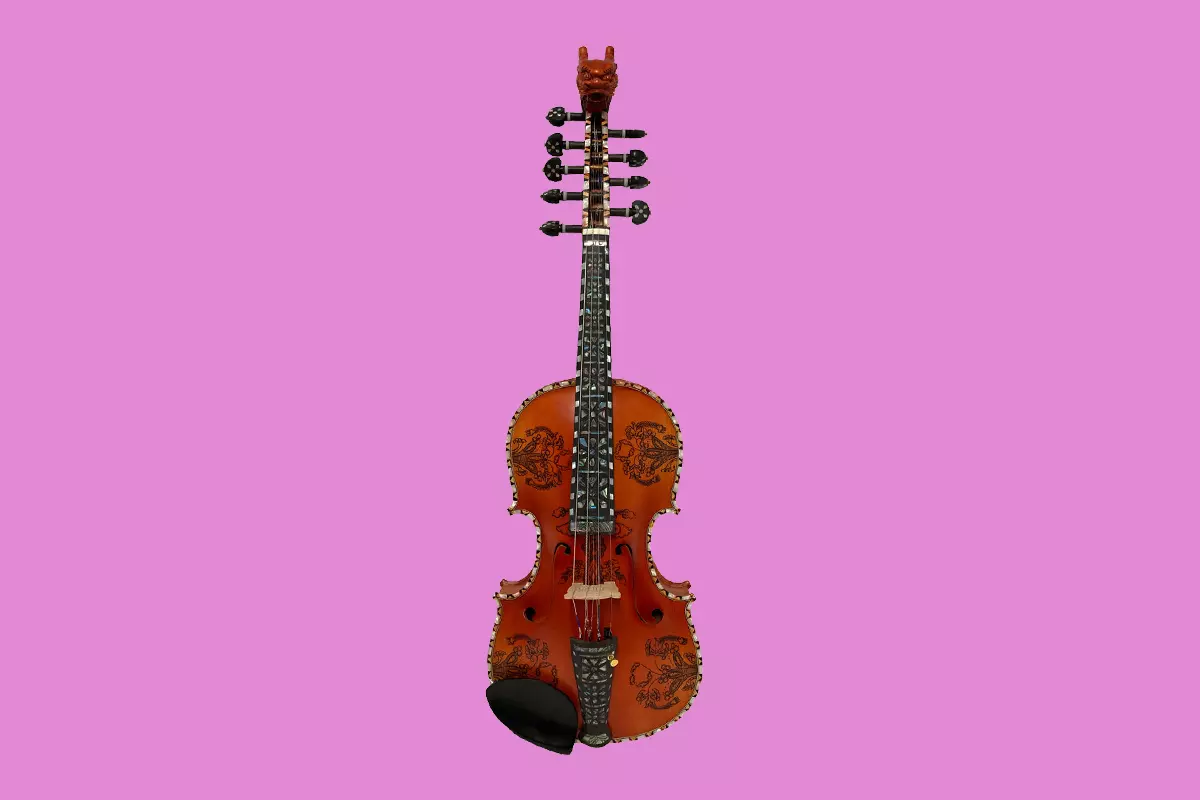 The Hardingfele, or Hardanger Fiddle, is a gorgeous five-string violin that has a very unique sound. Its strings are sympathetic, meaning that when you play notes that relate strongly to each other (octaves or perfect fifths), they will continue to ring out and drone under your playing in a truly beautiful way.
8. The Stroh Violin
It's difficult to understate how fascinating the design is of the Stroh violin. It combines the features of a trumpet and violin, using a metal horn to resonate sound from the strings rather than a hollow wood body or electric pickups. This violin was designed for recording, to better focus your violin's sound to the microphone.
With modern recording equipment this design isn't needed in the studio, however they are fantastic for street performing or any other kind of outside play.
5 Fantastic Violin Purchasing Options
1. Cremona SV-175 Violin Outfit 4/4 Size
When it comes to introductory bundles, there is no need to look further than the Cremona SV-175 Outfit. It is highly popular, and shockingly affordable at just under $300. Despite the price, it sounds terrific and comes included with a hard case and bow, so you can get started right away.
Reviewers have praised the SV-175's accessories and its ability to stay in tune for long stretches of play. A common complaint is that the tuning pegs can be slightly stiff and unwieldy at first to tune, but this is very minor.
Key Specs
| | |
| --- | --- |
| Type: | Classical |
| Size: | 4/4 |
| Strings: | Four |
| Body Material: | Spruce and maple |
| Fingerboard Material: | Ebony |
| Finish: | Translucent brown |
| Accessories: | Hard case and bow |
| Dimensions: | 23.5 in. W x 8.25 in. D x 3.75 in. H (596.9 mm x 209.6 mm x 95.3 mm) |
| Weight: | 1.05 lb (0.48 kg) |
Buy the Cremona SV-175 Outfit here.
2. Yamaha YEV104 Electric Violin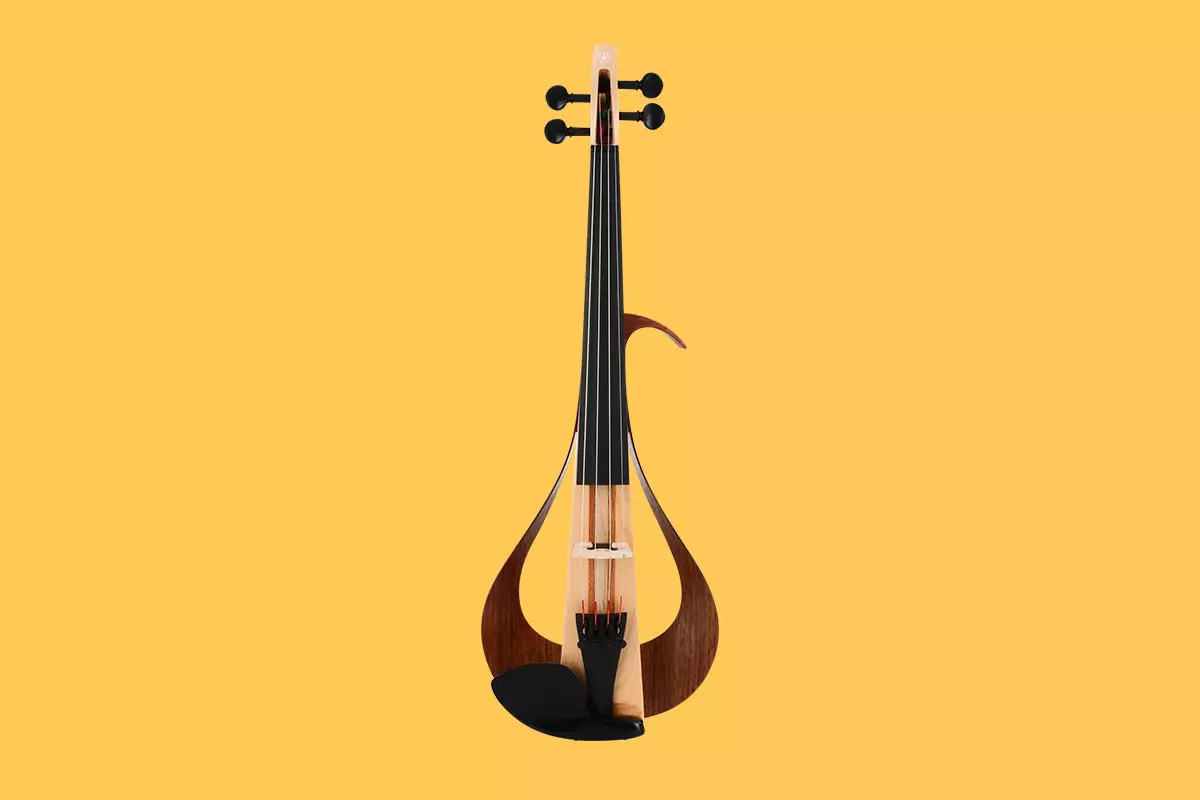 The YEV104 from Yamaha is one of the sleekest and smoothest electric violins on the market. Its body is constructed with five layers of top quality spruce, maple and mahogany. It has a gorgeous infinity loop design that will still feel like a traditional violin in your hands. It contains a stellar bridge pickup that transmits stellar, natural sound.
Customers love this violin for its distinctly warm and mellow sound, which can be further adjusted with effects or your output source's settings. Some complained that it is ill suited for beginners and even intermediate players, as it can be difficult to adjust to at first.
Key Specs
| | |
| --- | --- |
| Type: | Electric |
| Size: | 4/4 |
| Strings: | Four |
| Body Material: | Spruce, maple and mahogany |
| Fingerboard Material: | Composite |
| Finish: | Natural wood |
| Accessories: | None |
| Dimensions: | 32 in. W x 12 in. D x 5 in. H (812.8 mm x 304.8 mm x 127 mm) |
| Weight: | 2.6 lb (1.18 kg) |
Purchase the Yamaha YEV104 here.
3. Cremona SV-800 Series 4/4 Violin Outfit
Returning to Cremona, we have their SV-800 Series Outfit. It's double the price of the SV-175 and is a big step forward in terms of sound and playing quality. It uses warm, aged woods with a lovely flamed maple finish. It comes included with a highly useful hard case and bow as well.
Reviewers especially praised the SV-800's beautiful wood finish and the strength and durability of its included bow. Criticism has been levied at its tendency to fall out of tune a bit more than other violins, but that can be easily managed with proper tuning practices.
Key Specs
| | |
| --- | --- |
| Type: | Classical |
| Size: | 4/4 |
| Strings: | Four |
| Body Material: | Spruce and maple |
| Fingerboard Material: | Ebony |
| Finish: | Flamed maple |
| Accessories: | Hard case and bow |
| Dimensions: | 24 in. W x 8.25 in. D x 4.4 in. H (609.6 mm x 209.6 mm x 111.8 mm) |
| Weight: | 5.1 lb (2.3 kg) |
4. Realist RV-5E Five-String Acoustic-Electric Violin
This delightful violin, the RV-5E from Realist, is a stellar instrument with multiple key features packed into it. It has five strings, giving it the low E string that will increase the range and allow you to play viola parts as well. It is also acoustic-electric, meaning you will be able to play it both acoustically and through an amplifier or PA system. It comes included with a softshell case and a carrying strap.
Reviewers love this violin for its playability, its fingerboard is curved in such a way that it still feels as easy to play as a four-string, despite having the extra fifth! A slight downside some have noted is that the violin sounds much stronger and clearer when played through an amplifier versus its own acoustics.
Key Specs
| | |
| --- | --- |
| Type: | Acoustic-electric |
| Size: | 4/4 |
| Strings: | Five |
| Body Material: | Carpathian maple |
| Fingerboard Material: | Ebony |
| Finish: | Stained brown |
| Accessories: | Soft case and strap |
| Dimensions: | 32 in. W x 11.75 in. D x 8.5 in. H (812.8 mm x 298.5 mm x 215.9 mm) |
| Weight: | 10.3 lb (4.67 kg |
Purchase the Realist RV-5E here.
5. Eastman VL305 Intermediate Violin Outfit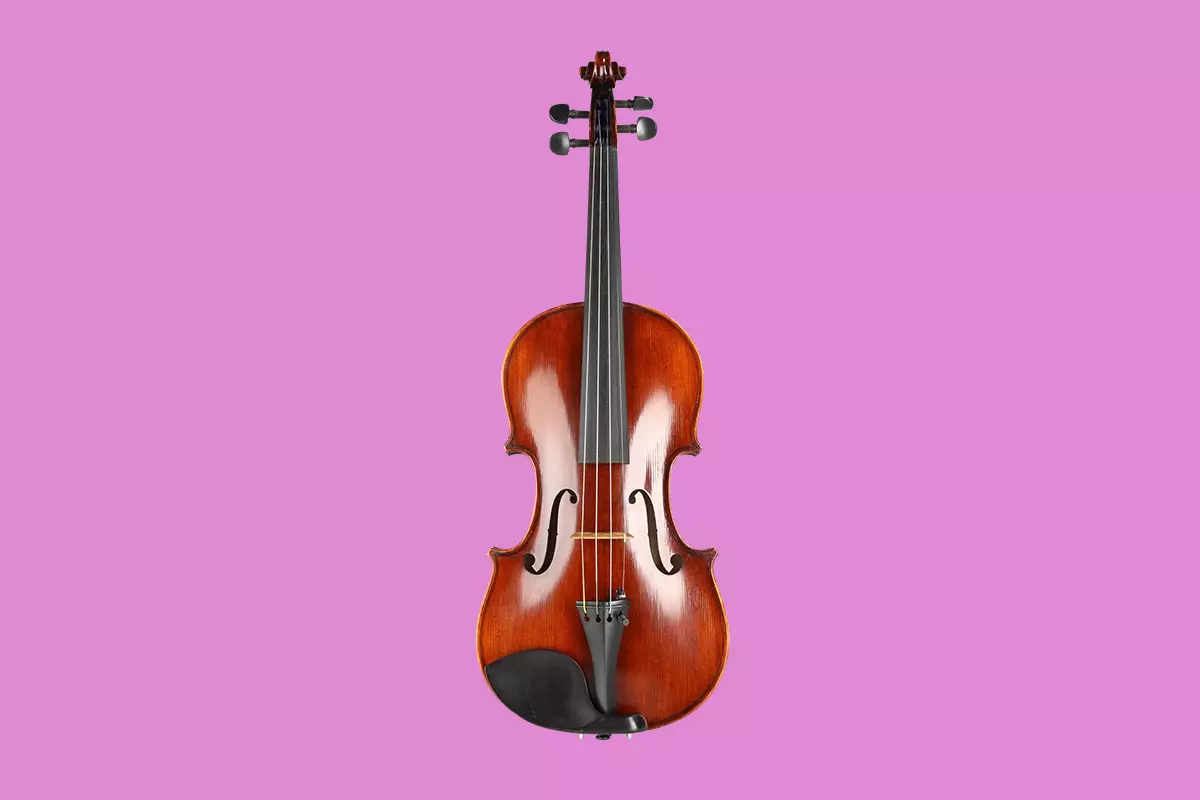 The highest-end model on this list, the Eastman VL305 Outfit is a wonderful option worth considering. The maple and spruce body has been meticulously hand-carved with the use of 19th century luthier techniques. It has sturdy ebony tuning pegs and an ebony chinrest that is renowned for its comfort.
Customer reviews hail the VL305 for its comfortable chinrest and elite sound quality that you would not expect to find on a violin under $2,000. Some have complained about the instrument's lack of resonance compared to more expensive models, but that is to be expected.
Key Specs
| | |
| --- | --- |
| Type: | Acoustic |
| Size: | 4/4 |
| Strings: | Four |
| Body Material: | Maple and spruce |
| Fingerboard Material: | Ebony |
| Finish: | Flamed maple |
| Accessories: | Hard case and bow |
| Dimensions: | n/a |
| Weight: | n/a |
Buy the Eastman VL305 Outfit here.