05 May

What is Reverb Sync? (+5 Amazing Plugins You Can Buy on Reverb)

Reverb.com is known for its convenient marketplace to buy and sell quality used instruments, but there is more to the site than just that. Every self-producing musician uses software to compose and arrange their music, whether it is a DAW (Digital Audio Workstation) or a plugin.

The software section on Reverb used to be named Reverb Sync, but now it is simply the "Software & Plugins" section in the drop-down "More" tab on the Reverb toolbar.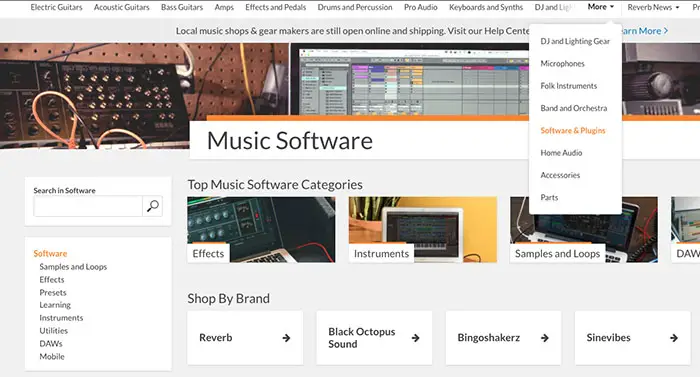 Should You Buy Software on Reverb (Reverb Sync)?
Reverb's software section has both free and paid options on the software section of the website. The free options may be enticing, but just like instruments, you get what you pay for with software.
Typically the free options are far lower in quality compared to paid software. Reverb's software marketplace is extremely easy to navigate, with countless filters to narrow down your search by brand, software type, and more.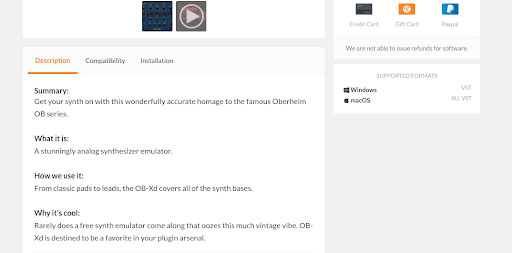 They also have an extremely helpful description section with each software that goes into great detail about the product and its uses, as well as compatibility and installation tips. This article will highlight five popular examples of software on Reverb.
Top 5 Most Popular Paid Plugins On Reverb
     1. DiscoDSP OB-Xd Synthesizer: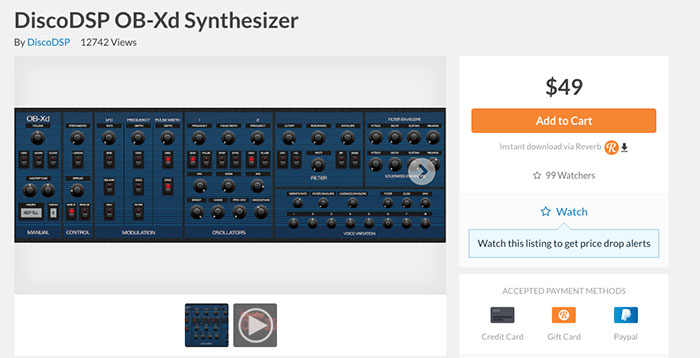 This synthesizer emulator is based on the Oberheim OB-X, a classic analog synthesizer. It's a great synthesizer to have in your arsenal because of its very well done vintage tone. It is a good value for a high-quality synth and is capable of a wide array of sound customization.
Customers have reviewed that it has a particularly impressive low end to its tone. There are cheaper options in terms of synthesizer emulators but the OB-X is a classic, quality sound that is worth the small investment.
      2. Studio Sampled Sounds: Stax Records in Memphis, TN by Ian Ballard: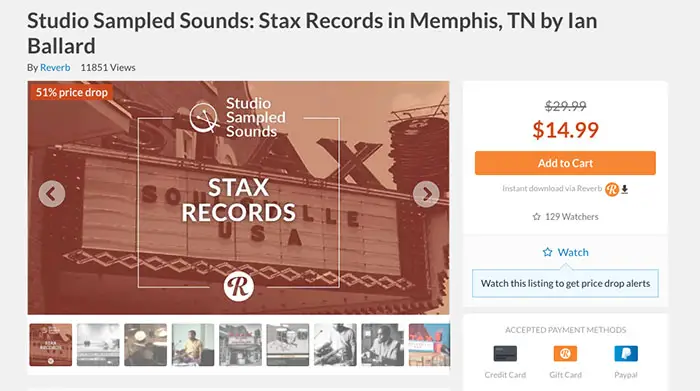 This software is a collection of live-recorded drum samples from the famous Stax Studios in Memphis, TN. The tone of the drum kits is warm and thick, perfect for soul, funk, rock and hip hop.
There are hundreds of loops and drum samples included in the software and for only $14.99 there is a lot of value for such high-quality samples with a large number of options. The right drum tone can absolutely make or break a track, and the Stax samples give you many strong options to pick and choose from.
     3. Craig Anderton's Amazing Multiband Helix Presets: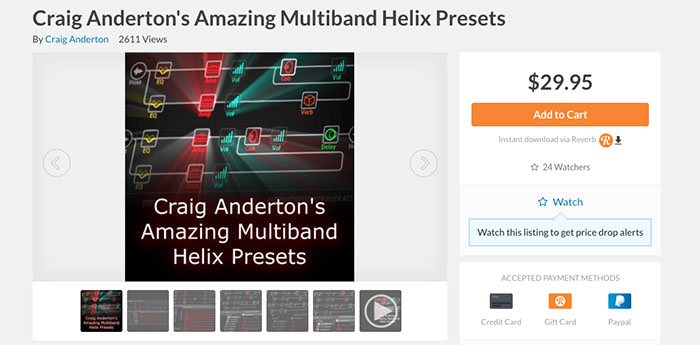 Anderton's Multiband plugin is an incredibly useful piece of software for any recording guitarist to own. Multiband distortion splits the guitar into two or more bands, and allows for each band to be distorted individually.
This creates a clearer, stronger tone with less "splatter" from using single-band distortion. This is a good value for a guitarist who is looking to have a very professional, deliberate tone in their recordings.
     4. Eventide Tverb Reverb: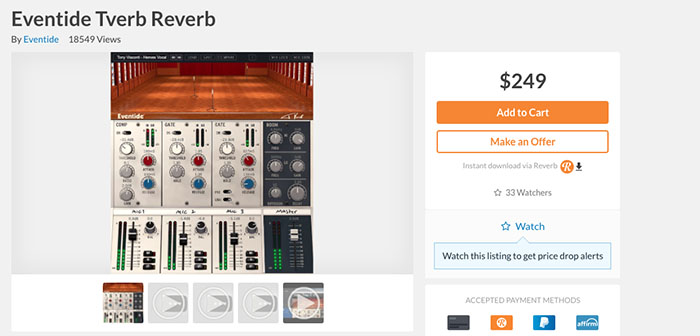 This Reverb plugin is inspired by the reverb and compression from the Bowie song, "Heroes." The software emulates that of Hansa Studios in Berlin. Users are able to "move" two virtual microphones around the room to customize the reverb in your track while running it through the Tverb.
The price is far from cheap, but this is a plugin that you would buy if you are looking for a higher quality upgrade in your home studio or DAW.
     5. RYM2612 Iconic FM Synthesizer: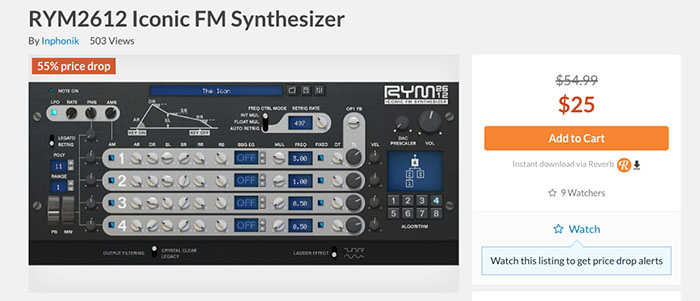 The RYM2612 is an emulator of the Yamaha YM2612, which is famed for being the voice of the Sega Genesis/Megadrive video game console. It is an incredibly unique synthesizer that captures every aspect of the hardware version's tone. The $25 may seem steep for such a particular type of synth, but it is important for a home studio/DAW to have a strong repertoire of sound options.
Reverb.com's software section is full of options for musicians and producers alike to choose from, and with detailed descriptions and specs on each one, Reverb makes it that much easier for you to pick.