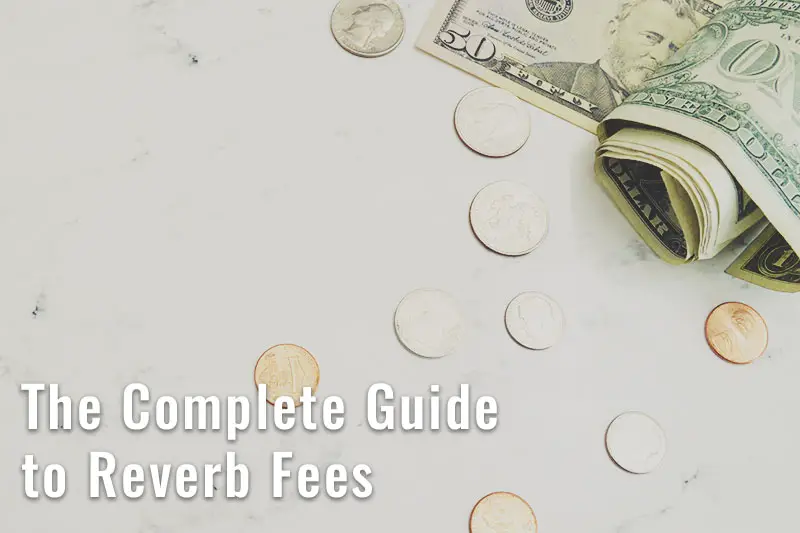 03 Sep

A Complete Guide To Reverb's Fees

Reverb.com is one of the most popular places for musicians to sell their used and new music equipment. The site is highly reputable with a neat and organized layout that makes it incredibly easy to buy, as well as list your instruments for sale. While in many cases it is worth it to sell your gear through a medium like Reverb, there still are several fees and options you should be aware of before listing your product.
Reverb Sales Fees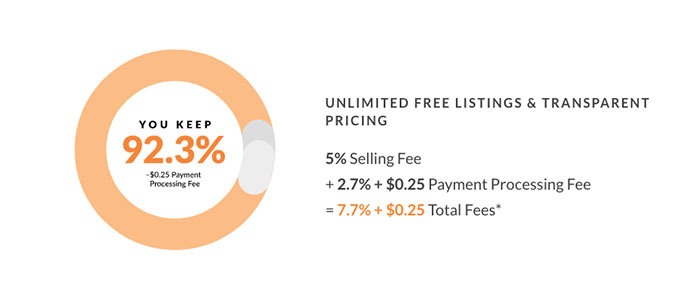 The good thing about sales fees on Reverb is that you aren't charged a cent unless you sell your product. It is completely free to put your gear up for sale, and if it does sell then you'll hopefully make enough money off the sale that you won't notice the percentage taken out.
There is a 5% flat rate sales fee taken off of every purchase, as well as a 2.7% processing fee plus $0.25 charged as well (unless paid with PayPal, which we touch on further below). This higher fee is relatively new, up until early August 2020, the sales fee was just 3.5%. The increased sales fee is obviously controversial, but the bump to 5% isn't high enough to deter most Reverb sellers from continuing their business on the website. It's still quite lower than competitors and other marketplaces, which we'll cover further below.
Additional Fees
While there are no monthly account fees, listing fees or listing renewal fees on Reverb, there are several other potential fees every seller should be aware of before putting their product on the market.
Some of these fees are optional and some are not, depending on individual circumstances. Reverb Safe Shipping, for example, is an optional fee of 1.5-3% depending on the price of the item and distance of shipping. Safe Shipping is basically an insurance policy in case an item is damaged during shipping. Reverb will either cover the cost of repairs or reimburse you for the price the item was sold for if the item is lost or damaged beyond repair.
There are several fees that are not optional and apply to international sales. If the seller and buyer live in different countries, then there is an automatic fee that is 1% of the total sale price. This is called the Cross-Border fee. Additionally, since in most cases both countries use a different currency, there is a Currency Conversion fee of 2.5% that is taken out of the total price as well.
Another fee that sellers may consider is using the Reverb Bump feature. Similar to Facebook and Instagram promotion, you pay to have your listing given more exposure, only instead of paying up front you choose what percentage you want taken out of the total sale price. The higher the percentage, the more exposure for your listing. The lowest Bump fee possible is 0.5% and the highest is 5%.
The last possible fee sellers may run into when using Reverb is the PayPal fee. For transactions completed using paypal, there is a 2.9% taken out of the total sale price as well as $0.30. This fee is one of the main benefits to using Reverb Payments, which typically results in a sales fee up to 25% lower than the PayPal fee, per Reverb.com.
If it is indeed the worst case scenario and you used the highest possible Bump fee, your transaction is international with a different currency, completed with PayPal and is only eligible for the highest Reverb Safe Shipping fee, then you will have 23.1% + $0.55 taken out of your total sale.
If you sell a Stratocaster for $1,120.50, after the maximum possible fees you will end up with $861.11.
You still receive a large chunk of money in this case, but there is a significant amount lost due to fees. You have to decide yourself if the ease and amount of high-quality customers from Reverb is worth the money you lose in the sale due to fees. More often than not, the fee won't be anywhere close to this high of a percentage, but it is possible.
Reverb vs. Other Website Fees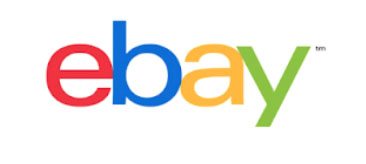 Other community marketplace websites have sales fees similar to Reverb's. This chart will compare the sales and processing fees of each site (Not including optional fees, since each site varies greatly in that regard.)
Sales + Processing Fees
| | |
| --- | --- |
| Reverb: | 5% Sales Fee and 2.7% + $0.25 Processing Fee |
| eBay: | 3.5% Sales Fee for Musical Instruments + 2.7% Processing Fee |
| Mercari: | 10% Flat Fee |
| Letgo: | 0% (Letgo does not handle transaction money) |
| Amazon: | 15% Flat Fee + $0.99 |
| Craigslist: | 0% (Like Letgo, Craigslist does not handle the money for individual sales) |
| Facebook: | 5% Flat Fee |
| Bonanza: | 3.5% + 1.5% of any amount above $500 |
| eBid: | No more than 3% |
There are clear benefits to selling on Reverb.com, the entire user base is on the site for the sole purpose of buying musical instruments and it is a safe and reputable company that protects both buyers and sellers.
It is up to you to decide what works best for your budget, location and sales plan, but more often than not if you're looking to sell a musical instrument online, Reverb is the place to do it.